Ever smaller, ever faster—the high performance demanded in semiconductors also applies to the semiconductor inspection systems that we handle. Whatever changes may occur in the specifications of semiconductors throughout the years, RIKA DENSHI will respond to every variation with extremely high-precision processing technology, and provide solutions for probes, test heads, fixtures and more.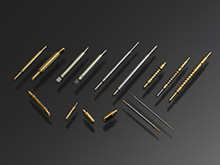 RIKA DENSHI can offer a variety of probe types. This is because throughout the years we have responded to every change in the industry's demands for fine pitch, high frequency, high temperature, high current, lead-free, and more.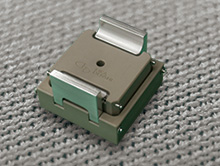 We develop IC Sockets and test fixtures in a comprehensive solution package according to each customer's application and environment, including selection of housing material, and the design, processing, assembly and shipping management of resin parts.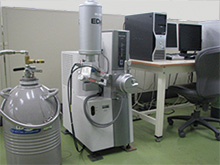 We use state of the art inspection equipment such as SEM/EPMA and x-ray inspection devices that allow for advanced reliability tests and environmental tests. Our "Customer Priority" action principle guides our strict quality management and company-wide customer satisfaction activities.